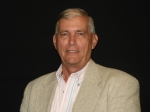 David E Hazellief
Real Estate Broker
We would like to thank you for visiting our website. If after searching through our properties you don't find what you're looking for, you can always search the MLS using the link we have provided for your convenience. Remember we can assist you with anyone's listings.
© 2019 Hazellief & Prevatt Realty, Inc. All rights reserved.
CENTURY 21® and the CENTURY 21 Logo are registered service marks owned by Century 21 Real Estate LLC. Hazellief & Prevatt Realty, Inc. fully supports the principles of the Fair Housing Act and the Equal Opportunity Act. Each office is independently owned and operated. Any services or products provided by independently owned and operated franchisees are not provided by, affiliated with or related to Century 21 Real Estate LLC nor any of its affiliated companies.